Use the form below to quickly contact any committee member or e-mail us at stalbansraid@gmail.com.
[contact_form]
St Albans Raid Commemoration Committee:
Co Chairs: Warren Hamm Jr. & Bill Cioffi
Raid Re-enactment: Rick Cummings
Historical Review: Brian Powers
Related Events (Mayor's Civil War Ball, additional events in park, antique and quilt shows, ladies tea, marathon): Bill Nihan & Jan Johnson
Museum Programs: Alex Lehning & Don Miner
Administration/Support: Cindy Rutkowski
Finance/Treasurer: Danielle Manahan
Marketing/Sponsorships: Denise Smith, David Kimel, David Southwick, Jay Cummings, Gary Rutkowski
Raid Re-enactment Script Writer, Director and Narrator: Richard Rodriquez
Volunteer Coordinator: Patty Rainville (hihopes@together.net)
Public relations: Gary Rutkowski
State Liaison: Don Miner
Media and Content Requests:
St. Albans Raid Web site content may be used as background for promotional or educational use only. Use of complete articles is not permitted. Please include mention of the site (www.stalbansraid.com) when using copy or images in media coverage.
Use the same e-mail address to arrange for interviews or phone the museum at (802) 527-7933 for assistance with event coverage. It may be necessary to leave a voice message.
The St. Albans Raid Web site was created in conjunction with the St. Albans Historical Museum and is under the management of the St. Albans Messenger.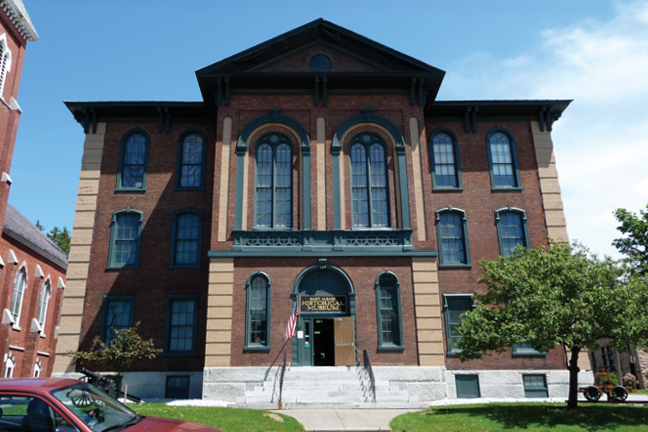 Visit the Museum for more information about The St. Albans Raid and to experience the history of the area first hand. While at the St. Albans Historical Museum pick up a "History Walk" booklet covering some 60 downtown historical sites, including those that are key to understanding the St. Albans Raid.
Alex Lehning – St. Albans Historical Museum Director
P.O. Box 722 (Church Street above Taylor Park, downtown)
St.  Albans, VT 05478
E-mail: museum@stamuseum.org
Phone: (802) 527-7933